Real Estate Marketing Expert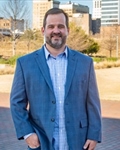 Born and raised in Fairhope, AL and a licensed Realtor since 2004. My real estate career began in Tampa, FL with Keller Williams Realty. By the fall of 2006, my sales production had propelled me into the top 1% of agents in the Greater Tampa Association of Realtors.
I relocated back to my hometown of Fairhope, AL in January of 200, to be closer to family after the premature birth of our first child, Cooper. I began again, from the ground up, to build a successful real estate business by putting in long hours and going above and beyond to serve the needs of my customers. Today, I am a proud to say that the Jason Will Real Estate Team is ranked among in the top 20% of agents in the Baldwin County Association of Realtors.
We are an education based, technology driven group of real estate professionals. We serve both Mobile and Baldwin County home buyers and sellers at a high level, by providing them with cutting edge real estate tools and expert market analysis.
I could not ask for a better community for work, play and family. We are truly blessed to live in such a safe, family friendly and the truly beautiful City of Fairhope, Alabama.
Awards & Designations